We at PS Property are excited to announce our latest client addition to our Condo Association Management team. 3114 SOCO Condominium Association located on South Congress Avenue, has teamed up with our talented association management firm.  
3114 SOCO is a recently built, modern condo community right on the famous South Congress Avenue. If offers and amazing location, modern styling, while still keeping that close community feeling of a smaller condo association .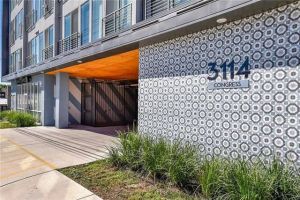 The condo association board of directors as well as the all of the owners of this association will quickly notice our transparent style of management and our comprehensive cloud based management system, keeping everyone informed of all the community news and information.  From work orders, general inquires, accounting details, and much more will be available to track progress and follow in real time.
Improving communication will be at the cornerstone of what our talented Condo Association Management team will look to accomplish for this Austin condo community. As well as fine tune any financial obligations for the community and prepare for any future maintenance projects.
If you live in an Austin Condo Association that is not living to its best potential, feel free to request a proposal from our senior management team.  We would love to make your condo community "A better place to call home".