PS Property Management Company,  located in Austin, Texas, is a condo management company.  Since 1987 PS Property Management Company, Inc. prides itself in condo development to ensure as a resident of a Home Owners Association you as the resident are being treated with respect and get results instead of empty promises.  Since each HOA is unique condo development makes sure that all rules and regulations are adhered to.  If changes have to be made, we will make them in order to improve your HOA.
HOA
[fusion_builder_container hundred_percent="yes" overflow="visible"][fusion_builder_row][fusion_builder_column type="1_2″ last="no"]
Running a HOA is not as simple as a 9 to 5 job as there is always something to be done in order to provide a safe environment for you, the condo owner.  Our job at PS Property Management Company, Inc. is to enforce CC&R's, all rules and regulations as well as maintain all of the common areas to keep your neighborhood safe.  We make your life easier as a condo owner since we perform, coordinate and supervise all aspects of your association instead of you having to go through several different companies.
[/fusion_builder_column]
[fusion_builder_column type="1_2″ last="yes"]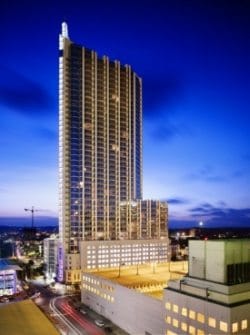 [/fusion_builder_column]
PS Property Management Company, Inc. coordinates and attends all HOA meetings, oversees architectural improvements and communicates with the individual homeowners, vendors and other personnel as is needed.  We keep complete records of all homeowners as well as provide explanations on upcoming votes as well as coordinate all HOA meetings, agendas and any changes to amendments.
In the event there is a claim regarding the HOA master policy, our company will oversee each claim and replacement process until its completion.  Our goal is for our homeowners to have a safe environment and to be updated on any changes in the community or local HOA laws.  We can be reached 24 hours a day 7 days a week in the event of an emergency on the property and will be able to provide an approved vendor to make necessary emergency repairs.
Condo Development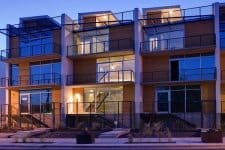 Having a condo development management company watching over all of the aspects of your HOA is a safety net you can not afford to be without.  Being able to deal with one company for all of your HOA needs that understands and implements all of the rules and regulations that goes with running a HOA is important.Condo management services has been one of our specialties since our humble beginnings back in 1987.  When you are small condo community, you depend on everyone contributing and handling their responsibilities as a unit owner
PS Property Management, Inc. is the primary condo development company in Austin and our properties show the pride we have in providing our homeowners a safe place to live.  Our staff is always present on our properties as we coordinate and make all maintenance and repairs as we perform our monthly property inspections.
If you are thinking about leading up a condo conversion project, or simply buying into a condo development, contact us today to see how we can take your condo community to the next level of real estate.
[/fusion_builder_row][/fusion_builder_container]