PS Property Management celebrated the 29th Annual National Night Out with its Austin area HOA and Condo Communities on Tuesday night.  National Night out is a great opportunity for HOA communities to come together to celebrate community spirit and bring Heighten crime and drug prevention awareness.
HOA Communities
[fusion_builder_container hundred_percent="yes" overflow="visible"][fusion_builder_row][fusion_builder_column type="1_2″ last="no"]
We celebrated with different communities all throughout North Austin, Pflugerville, and Round Rock.  Overall the night was a great success.  There were many activities for the kids like bouncy houses, face painting, and other games and contests.  For the adults it was opportunity to meet new neighbors, talk with local Police and Fire officials about local area concerns, and share some great BBQ.  One of the most important activities available during last nights festivities was the free child identification kits that were available to the children and parents that attended.  This great kit gathers child fingerprints and other identification traits specifically for your child.  These kids are of course a precaution, but could be priceless information to have should the unthinkable happen to a child.
[/fusion_builder_column]
[fusion_builder_column type="1_2″ last="yes"]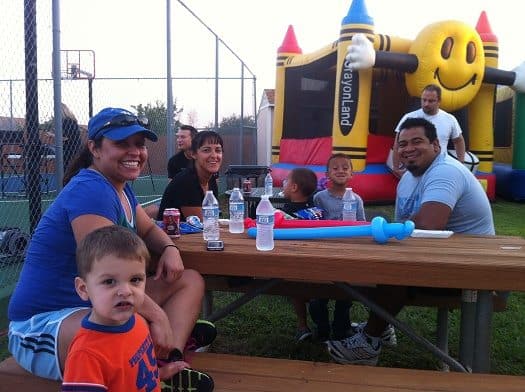 [/fusion_builder_column]
National Night Out also allows our HOA managers a unique opportunity to connect with their communities on a personal level.  We believe having a solid relationship with not just board members, but the entire community as whole.  As an HOA Management company, we feel it's crucial to a community to show our commitment to our communities by participating in great neighborhood building events.
We will continue to encourage all of our community associations to participate in future National Night Out events.  The event continues to gain national and local attention as communities participation continues to grow.
[/fusion_builder_row][/fusion_builder_container]