No one likes to deal with insurance or insurance companies, this is just a natural fact, however a necessity of life.  Insurance policies can be rather confusing and most people feel like they need a lawyer to translate all the legalese that is contained within a policy.  Outlined below is Insurance 101 when it pertains to Condominium and Home Owners Association (HOA) insurance policies.
Condominium Policy – HO-6
[fusion_builder_container hundred_percent="yes" overflow="visible"][fusion_builder_row][fusion_builder_column type="1_2″ last="no"]
Even though your HOA owns an insurance policy for the common areas of the property you, as a homeowner, need to obtain your own Condominium insurance which is called an HO-6 policy.  A condominium insurance policy protects your condo against water damage, covers damage to your personal property, theft, burglary and liability in the event someone inside of your condo slips and falls injuring themselves.
[/fusion_builder_column]
[fusion_builder_column type="1_2″ last="yes"]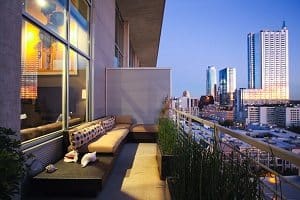 [/fusion_builder_column]
As a condominium owner you are responsible for your own interior walls and possibly fixtures (this is if you upgrade the original fixtures inside of your condo).  You are also responsible for your own personal property and any liability to others while inside your condominium unit.  Most condominium policies cover damage due to: fire or lightning, windstorm, hail, smoke, VMM (vandalism and malicious mischief) theft and accidental discharge of water such as an overflowing toilet.
When looking into condominium insurance choose a policy that is an ACV (Actual Cash Value) policy.  ACV means if any of your personal belongings are ruined or stolen you will get the actual replacement cost of such items less any applicable depreciation and deductible that may apply.
If you have valuable jewelry or expensive art work, you will need to have these appraised and have an endorsement added to your condominium policy as the basic policy only covers up to a certain dollar amount of jewelry and artwork.  The same goes for firearms, if your firearms are worth over $2,500.00 you will need an extra endorsement to achieve full coverage. Cash is not covered under any type of insurance policy.
HOA Insurance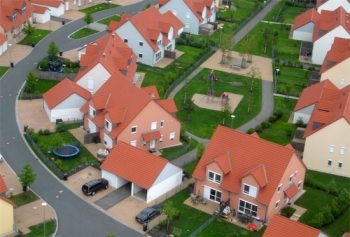 You are probably wondering why you need condominium insurance if there is a Home Owners Association policy. Your HOA carries what is known as a 'master policy'.  This policy covers common property that is shared by all of the condominium owners in your association.  This policy includes insurance coverage of roofs, common walls, lobbies, stairway, elevators, sidewalks and basements.  You will need to obtain a copy of the HOA Master Policy to make sure when you purchase your condominium policy you are fully protected against any and all losses that may occur.  It is important to compare the HOA Master Policy coverage with your Condominium Policy and fully understand what is and what is not covered.
The HOA policy generally covers anything that is inside of your walls, such as plumbing and electrical wiring as well as original fixtures within your condominium unit.  If something goes wrong with an original fixture which causes water damage or fire to your property, your HOA Master Policy will provide you with coverage.  However, if you decide to upgrade your lighting fixtures and plumbing fixtures yourself and you have a water loss your personal condominium policy will cover the loss instead of the HOA Master Policy.
Different HOA Insurance Master Policies
Each state and each Home Owners Association have different rules and regulations when it comes to their insurance policies. If you are unsure of the policy language have a real estate attorney go over the policy with you and explain what is and what is not covered.  As a condominium owner you have the duty to protect yourself, your personal belongings and to make sure the inside of your condo is safe from harming others.  The HOA has a duty to protect its residents with regard to all of the common areas of the association.  The best 'policy' to have is to ask questions if you do not understand the policy language.  Talk to your association manager about the specifics of your HOA or condo insurance policies.
[/fusion_builder_row][/fusion_builder_container]