Using Great HOA Management Technology
ACC Approval system and Community Violation Integration is now the new way to manage.
In our continual effort to offer you the most timely and effective service possible, PS Property Management has recently implemented state of the art compliance and architectural management solutions. These web-based solutions incorporate technologies like: GPS tracking for complete architectural, violation, and inspection monitoring, integrated mailing, online dashboards and board portals, and extensive analysis features. The automation afforded through these tools allows us to serve your community more efficiently and effectively.
Homeowners can be assured that their ACC projects will be reviewed in a time effective manner with status updates emailed to them directly as the ACC committee reviews their projects.
Below are just a few of the features that the ACC review system includes:
Board members, committee members, and homeowners all can enjoy knowing that your community is being cared for with the aid of the most state of the art violation tracking system available
Below is just a few of the features that the Community Violation system includes: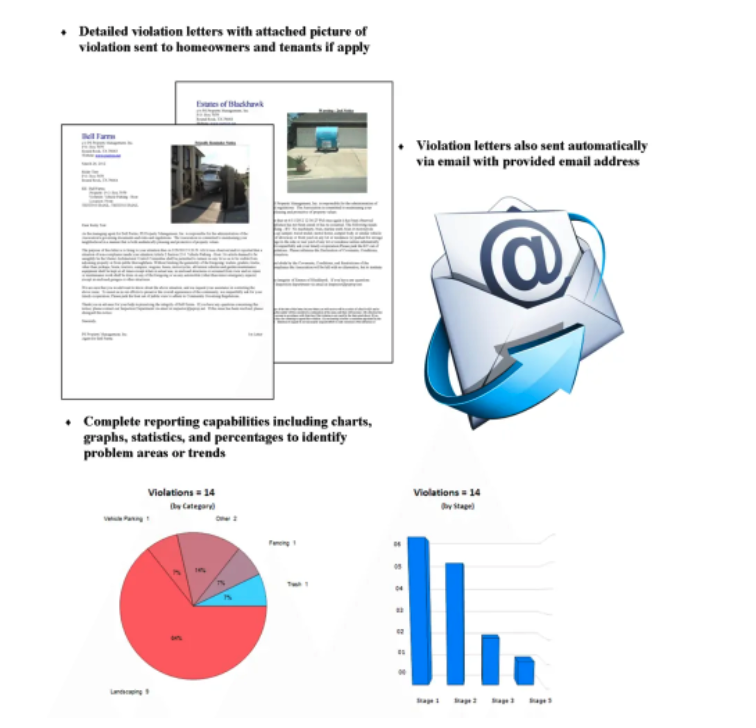 PS Property Management will continually strive to be ahead of the curve when it comes to developing new technologies and strategies to assist in providing the best overall community management experience available.